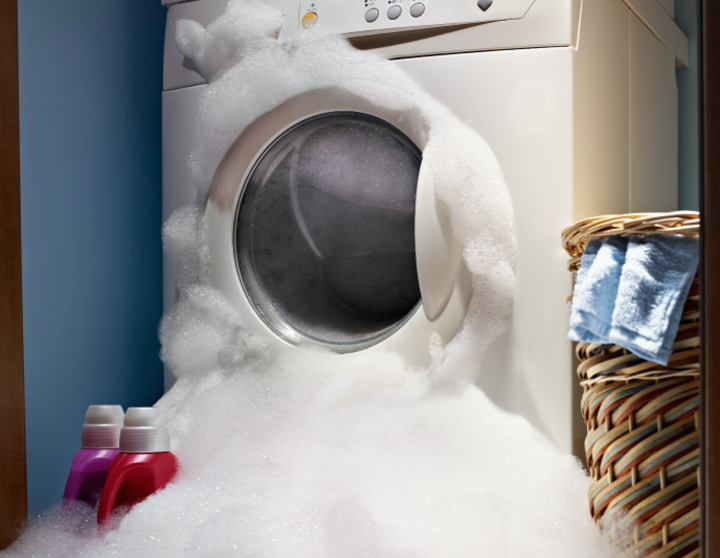 Always Start By Checking the Obvious
It always pays to check for all the basic problems before you look for more serious problems and do your home appliance repair. And that includes checking power settings, making sure the appliance is plugged in and turned on, checking to see that the outlet is getting power, etc. Some appliances may refuse to work if they are placed on an uneven surface, or if their filters become clogged and they start to overheat. Cover these simple checks first before you dive down deeper.
Listen to Your Moving Parts
Moving parts are by far the most likely to fail due to wear or malfunction. When repairing appliances, start by taking a look at the moving parts. And for most appliances, this means checking out the fans and motors to make sure they are functioning correctly. Your best hint for home appliance repair is typically noise. Fans, motors and similar components tend to make a lot of noise when they are failing. Note that fans and fan belts are relatively easy to replace, while motors are expensive and more difficult to repair or replace. One way to help minimize costly repairs is by following recommended maintenance schedules on your appliances. 
Know Where Your Hoses Are
Your dishwasher, washing machine and many other appliances depend on hoses to move water around. And if a leak or kink occurs, you need to check these hoses and surrounding valves to locate the part that needs to be replaced and re-sealed. Hoses tend to wear out before other components, so pay attention to the condition of these hoses when doing home appliance repair.
Replace Seals and Gaskets
Seals and gaskets are found on oven and refrigerator doors and other places behind the scenes. So get used to checking these components for damage or cracks and replacing them if necessary.
Look Up Appliance Error Codes
Thanks to the internet, it's easier to look up error codes than ever before. And more appliances have them, from microwaves and ovens to washing machines and dishwashers. When an appliance code pops up, look up what it indicates and determine if you can fix it yourself or not. When in doubt give us a call and our technicians at Aurora Appliance quickly and efficiently help determine the cause of the error codes.
A Screwdriver Isn't Enough: Buy a Full Toolkit
You need the right tools for DIY home appliance repair. Fortunately, there are plenty of affordable tool kits to get you started. And don't be afraid to expand your collection as time goes on!
Know the 50% Rule
The 50% rule states: If the appliance is more than 50% through its expected lifespan (you can usually find life-span estimates in the manual or online). And the expected cost of repairs and replacements is more than 50% of buying a new appliance, you should probably replace the appliance entirely. This is helpful when comparing the costs of home appliance repair, professional services, DIY work and replacement.
Aurora Appliance is your premier appliance repair company serving Bluffton, Hilton Head Island, and Beaufort and surrounding Lowcountry.  Contact us today to serve all of your appliance repair needs.